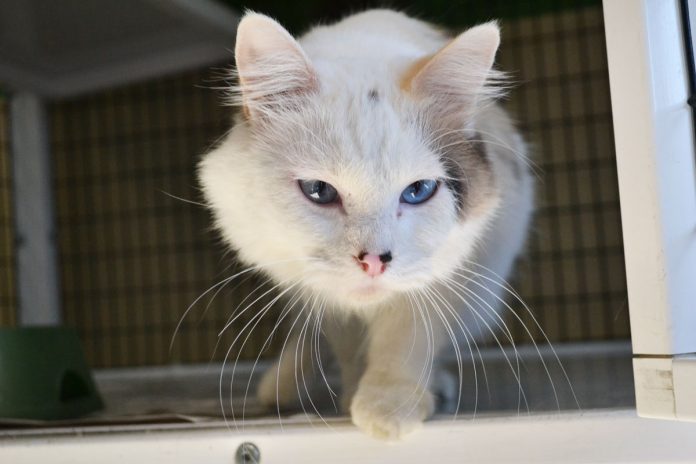 Your next fuzzy family member could be at a Sweetwater County Animal Shelter.
Each week, we will highlight Pets of the Week currently available at local shelters, sponsored by Mountainaire Animal Clinic.
This week, we are highlighting pets at Green River Animal Control. These sweet felines can't wait to receive all your attention.

Soffie the Cat
Hey! I'm Soffie, a 9-month-old short-haired kitten. I'm a sweet girl who gets along great with other cats and kids. Plus, I'm super cute! I'm house-broken and current on my rabies shots. I'm energetic and love to play. I also enjoy attention and lots of petting. I'm very loveable and I can't wait to give all my love to you.
---

Samantha the Cat
Hi there! I'm Samantha, an adult female cat. I'm very friendly and get along great with other animals and all people. I'm just a sweetheart who loves lots of attention, and I'm a pretty girl on top of that. I can't wait to meet you!
---

Alex the Cat
Hello! I'm Alex, a 3-year-old long-haired female cat. I'm super friendly and super sweet. Pet me and I'm all yours. I enjoy petting, cuddling, and attention of all kinds. I'm also a very chill girl and would love to sleep all day– preferably on your lap. Friendly, beautiful, and I'm litter box trained. What more could you ask for?
---
How to Adopt
Stop by Green River Animal Control to check out these and other animals looking for their forever home.
Call the Green River Animal Control at (307) 872-0570 if you have any questions.
Don't forget….you can get your new pets vaccinated at Mountainaire Animal Clinic!
---
Paid Advertisement - This post was paid for by the business or individual represented above. We reserve the right to remove any comments. If you'd like to advertise your business in a future promotion similar to this, call our Advertising Team at 307-922-0700 or send us a message.