THOMAN RANCH — The sparse high-desert landscape is an unforgiving place for agriculture, but some hearty folks like those at the Thoman Ranch have been doing it for generations.
The Thoman Ranch, which straddles Lincoln and Sweetwater Counties about 40 miles north of Green River, goes back more than 100 years.
"It's something bred into your soul, even though it's terribly hard work," said rancher Mary Thoman. Mary's grandfather came to Kemmerer back in 1910.
Advertisement - Story continues below...
The Thoman Ranch nowadays is run primarily by three sisters–Mary, Kristy, and Laurie–and their 88-year-old matriarch, Mickey. Mickey was raised on a ranch and works it to this day.
"My mom is still very active on the ranch. She still drives the tractor," said Mary. "In fact, she just got mauled by a cow yesterday."
Mickey is one tough lady. She was born on a ranch north of Kemmerer on the Ham's Fork River.
She grew up running horse-driven mowers and hay rakes. When she was 10 or 11, she recalls having to bail off the back when the horses would spook and stampede out of control.
Mary and her sisters were also raised on the ranch. Kristy works with the herders and moves the sheep. Laurie tags the calves and vaccinates them.
Right now at the Thoman Ranch, spring is in the air, which means a busy season of calving and lambing is well underway. Sheep shearing is set to take place in a week or so.
The Thoman Ranch raises Hereford cattle, sheep, dogs, and horses.
Hereford cattle are the breed for this area because they are hardy, not afraid to walk long distances for water, and can live on the sparse grasses native to Southwest Wyoming.
A special bonus is that they are easier to handle than breeds like Black Angus, though easy is a relative term given that Mickey was recently mauled by one.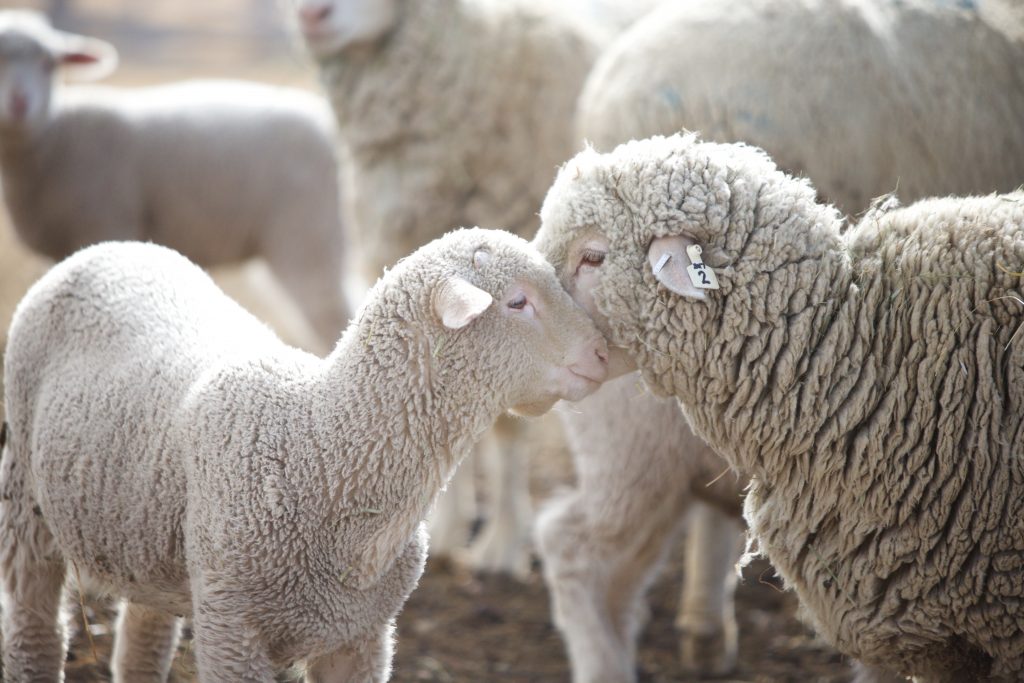 The ranch raises a couple hundred cows and a few thousand sheep every year.
"Too few to make a living and too many to keep track of," says Mary with a laugh, describing them as scattering like marbles on the range.
The ranch gets most of their help from Peruvian sheepherders who watch the herds during the summer and the crews that travel around to shear the sheep are from Uruguay.
Mary said that the sheep shearers are an impressive sight, shearing around 1,000 sheep a day.
With three generations currently working the ranch, there are also two ranch children who help out. Rex Wardell, pictured below vaccinating and tagging a calf, is one of them.
There is even a one-room schoolhouse on the premises run by Sweetwater County School District #2, which has educated many kids of the ranch through the years.
Mary said that the kids and cousins in the family will likely carry on the tradition of ranching to another generation. While it's gotten more difficult to make a living at ranching, there is still interest. At least for the foreseeable future, they'll keep raising sheep and cattle the way Mary and her sisters' grandfather did.