ROCK SPRINGS — Sometimes all it takes to get an idea off the ground is a grant and a volunteer group ready to help out.
Rock Springs URA/Main Street Manager Chad Banks said he recently applied for a Wyoming Business Council for the Spring Farm Wall, Test B4 You Invest Grant for a downtown grow wall. The URA will pay for the matching part of the grant, which is about $600 for the roughly $2,000 grant.
The idea came after the Laramie Main Street Alliance implemented a farm-wall program in 2017. According to laramiemainstreet.org, the program was relaunched in 2019 and has helped Laramie's downtown area flourish.
Advertisement - Story continues below...
These farm walls are in front of a few Laramie downtown businesses and have vegetables and herbs in them. The community embraced the project and used it as a way to educate children and residents on how they could use this concept to grow their own veggies and herbs.
When Banks saw the success of the program, he wanted to try it in Rock Springs.
"They were sort of where the pilot program for the state in Laramie," Banks said.
He said these walls use hydroponic gardening, which is a way to grow plants without soil.
In a traditional garden, plant roots have to find nutrients in the soil. In hydroponic gardens, nutrients are dissolved in the water surrounding the roots, so plants have even easier access to the nutrition they need.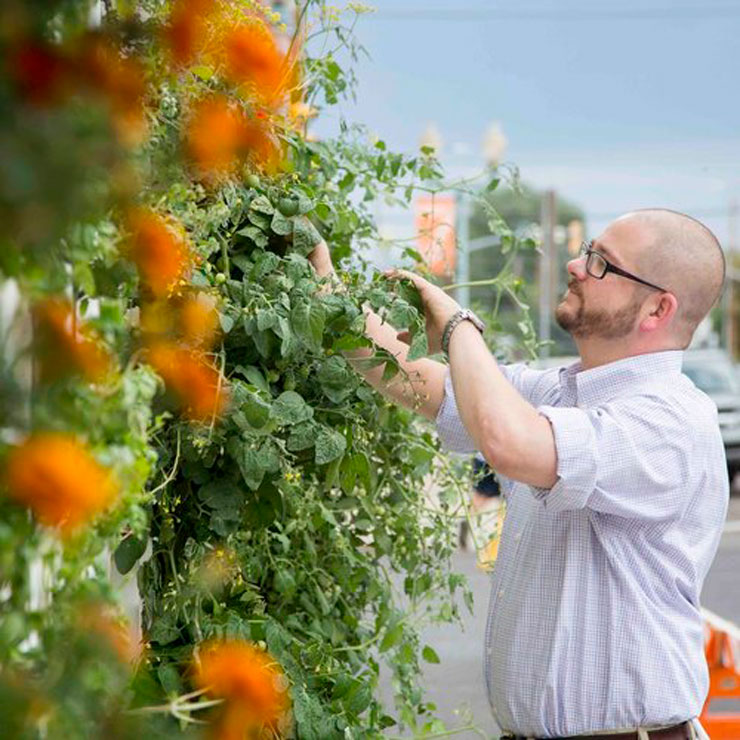 Last year, the WBC Main Street program rolled out a grant for the walls in July, but it was too late for the RS URA/Main Street to apply, Banks said.
"We didn't have any commitments of folks that would be willing to handle it and take it over," Banks said. "And I could just see myself out there pulling weeds every day."
They wanted to do it right, so this Spring when the WBC Main Street program offered the grant again, the RS URA was ready to apply. Banks said the Sweetwater Master Gardeners were excited about the program and the RS URA will partner with them.
"That was a great win for us," Banks said. "It really does require a volunteer group."
He said it's just him and two part-time office employees and they don't have the amount the time needed to complete the project themselves.
Determining where to place the wall, is still being discussed. However, one of the options is on the North side of South Main Street, by the old Union Pacific caboose.
"The reason that we want to place them there, is so people can see them during the Farmers' Market and other activities and know what they are about," Banks said. "Part of the mission is also to educate folks on how the hydroponics work, how the grow walls work, and how you can do these kinds of these at your own home."
During the Farmers' Market, they are hoping to have a couple of master gardeners available to answer residents' questions.
As far as what they are going to grow in them, that's up to the master gardeners, but Banks said he is hoping they will grow items people can eat and maybe some flowers.
"I think the interesting thing about the project for Rock Springs is, obviously we're in a desert, and so sometimes growing those kinds of things without a lot of water (is difficult)," he said.
This will be a way to see if something like this can work in Rock Springs. It's a different kind of method than what residents are used to. If the walls are successful, it may be something residents can try at their own homes.
Educating the community is also a big part of this program. Banks is hoping to host a couple of workshops to answer questions and give tips.
"It will be interesting to see what we will be able to produce," Banks said.