GREEN RIVER — Wyoming Game and Fish rescued a deer that had been caught in some fencing this past September.
Green River Wildlife Biologist Patrick Burke received a call that a doe deer had some decorative fencing around her neck that was impeding her movements and cutting into her hide.
.
.
Burke was able to dart the deer, while Green River Wildlife Supervisor Todd Graham and Green River Wildlife Management Coordinator Mark Zornes removed the fencing.
.
Advertisement - Story continues below...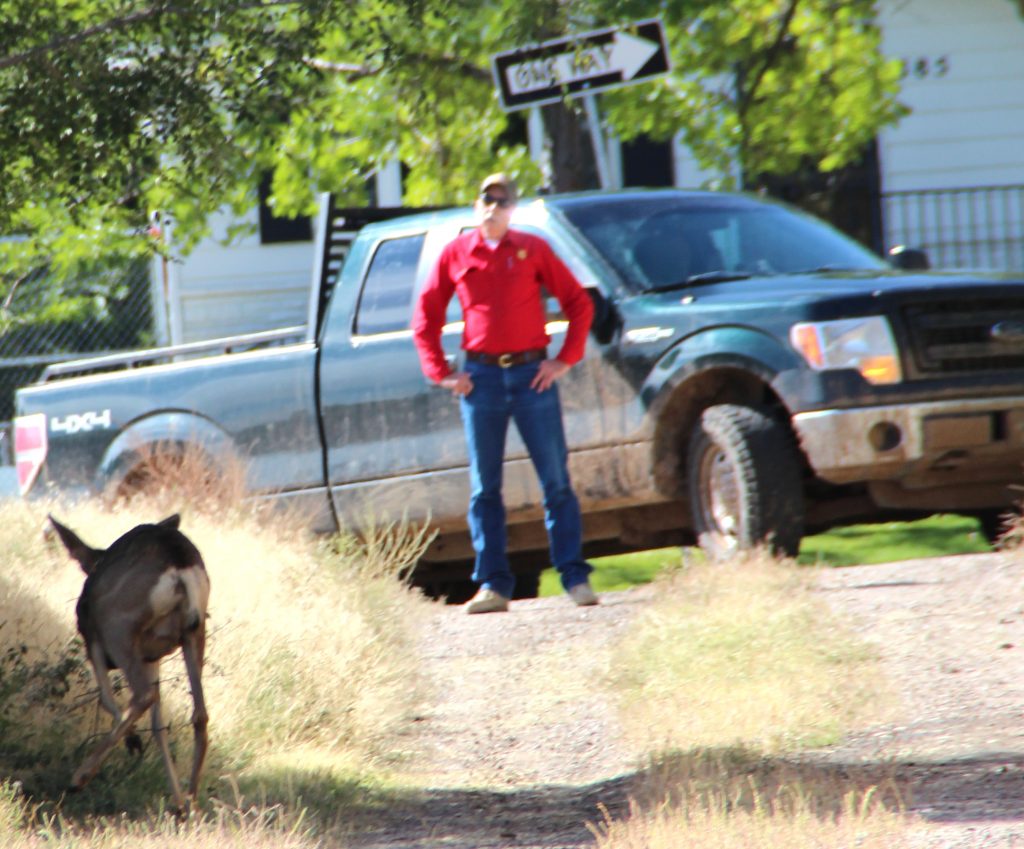 .
Burke administered the reversal drug and waited until the doe could walk again.
.