UPDATE– The fire has been raised to a Type 3 Level Fire due to the size, complexity, and amount of resources needed for the fire, according to Chief Kitchner.
The BLM has taken over leadership and incident command of the fire. Area resources are working under command of the BLM.
According to the National Interagency Fire Center, in a Type 3 Incident, resources are usually local and some or all of the command and general staff positions may be activated, usually at the division/group supervisor and/or unit leader level.
Advertisement - Story continues below...
The fire is approximately 35 to 40 miles east of Rock Springs.
UPDATE– At 9:45 pm, the fire is estimated at approximately 3000 acres. It is burning on BLM and private land.
Chief Kitchner said there is no word on percentage of containment at this time.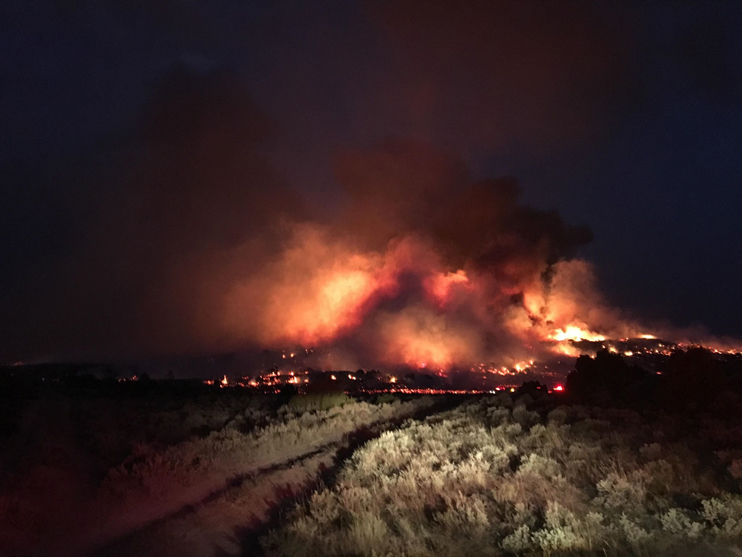 SWEETWATER COUNTY– Fire units from Sweetwater County Fire District #1, the Bureau of Land Management, and the Sweetwater County Fire Department are currently on scene of a wildland fire east of Rock Springs near Black Butte, according to Fire District #1 Chief Scott Kitchner.
They are assessing the fire at this time. The size of the fire is currently unknown.