As the weekend approaches, make sure to add looking at the snow report to your gear checklist!
Avalanche risk and conditions of the snow pack are as important to your safety as your snowsuit.
---
Western Wyoming Avalanche Advisory
Moisture streaming in from the Pacific brought periods of heavy snowfall to the region. Light snow began last night and intensified during the day. Snowfall totals ranged from 12 to 15 inches in Teton, Snake River and Salt River Ranges and 8 to 12 inches on Togwotee Pass and in the valleys. This snowfall was accompanied by strong westerly winds that averaged 20 to 35 and gusted from 50 to 78 miles per hour. Temperatures have risen 10 degrees since yesterday evening and were in the teens at 10,500 feet and near 30 degrees in the valleys this afternoon.
The strong winds and new snow created dangerous avalanche conditions. Poor visibility limited avalanche observations in the backcountry. Ski patrollers at Snow King and at the Jackson Hole Mountain Resort reported that new soft slabs were sensitive to ski cuts in avalanche starting zones that were being rapidly loaded by drifting snow. Instabilities involving the new snow were reported by backcountry skiers on Teton Pass and in Grand Teton National Park.
Advertisement - Story continues below...
​
Forecast for Thursday, January 2, 2020
Snowfall will become lighter after midnight and continue through the day. Additional accumulations of 4 to 8 inches are likely at the higher elevations with another 2 to 4 inches possible in the valleys. Westerly winds will continue with gusts from 35 to 45 miles per hour over the peaks on Thursday. Temperatures will be in the teens in the mountains and in the 20's in the valleys.
Conditions are expected to be dangerous at the mid and upper elevations and in some steep active avalanche starting zones at the lower elevations. Westerly winds have formed new slab avalanches up to 30 inches in depth that can be triggered by humans and release naturally in steep wind loaded avalanche starting zones. Full depth avalanches can also be triggered by these surface slabs or by the weight of a person or a snowmachine. These dangerous slabs could be 3 to 5 feet deep. Expert terrain assessment and route finding skills will be essential for safe travel in avalanche terrain. The general avalanche hazard is expected to be considerable at the mid and upper elevations (7,500 to 10,500 feet) and moderate below an elevation of 7,500 feet.
---
Trend Through the Weekend
Conditions will be dryer. A slow decrease in the avalanche hazard is anticipated.
For area specifics, go to the Bridger-Teton Avalanche Center website.
---
The Weekend Snow Report is brought to you by: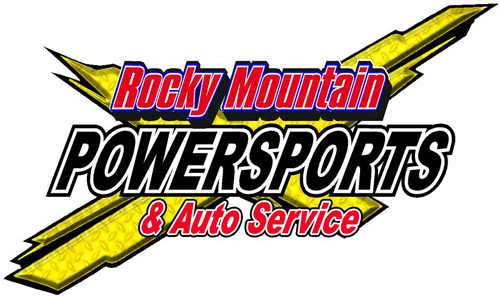 Ride safe and prepared!
---
Paid Legal Notice - This post was paid for by the business or individual represented above. We reserve the right to remove any comments. If you'd like post a legal notice similar to this, get in touch at 307-922-0700 or send us a message.