As the weekend approaches, make sure to add looking at the snow report to your gear checklist!
Avalanche risk and conditions of the snow pack are as important to your safety as your snowsuit.
---
Western Wyoming Avalanche Advisory
The higher elevations received a few inches of new snow last night. Winds during that period were still strong and from the west. Skies cleared during the day. Temperatures rose from the single digits into the teens. Winds backed to the southwest and decreased to 10 to 15 miles per hour.
Clearing skies allowed for the observation of large slab avalanches that released near the end of the storm cycle yesterday and a large slab avalanche that released on a south aspect of Taylor Mountain at 2:24 pm today. Large to very large slab avalanches occurred on Fossil Mountain, No Name Face, Beaver Mountain, Wolf Mountain and Ferry Peak. A large slab avalanche was triggered by artillery in Glory Bowl by the Wyoming Department of Transportation yesterday. Large slab avalanches that released naturally yesterday also closed the highway in Hoback Canyon and ran across the trail to Granite Hot Springs. All of these very dangerous avalanche events are believed to have failed on persistent weak layers (PWL). Some on a basal layer that formed early in the season and others PWL's that formed in late December. Crown depths ranged from 6 to 12 feet. Some were reported to have propagated long distances. Additional avalanche events are posted on our website.
Advertisement - Story continues below...
​
Forecast for Thursday, January 16, 2020
Conditions will be dry with light winds through Thursday. Skies that will be partly cloudy in the morning will become mostly cloudy late in the day. Temperatures will be in the single digits tonight and rise into the teens in the mountains and into the 20s in the valleys during the day. Winds will back to the south at 10 to 15 miles per hour.
Deep instabilities persist. Large to very large slab avalanches 5 to 10 feet in depth could be triggered by humans at the mid and upper elevations where the general avalanche hazard is expected to be considerable. Lesser hazard is expected below an elevation of 7,500 feet where slab avalanches 1 to 3 feet could be triggered by humans on some steep wind loaded terrain features.
---
Trend Through the Weekend
The next storm system will impact us on Friday. It will bring snow and strong winds to the region. The huge load placed on deeply buried persistent weak layers will continue to be real danger. The next storm system will increase the wind slab hazard.
For area specifics, go to the Bridger-Teton Avalanche Center website.
---
The Weekend Snow Report is brought to you by: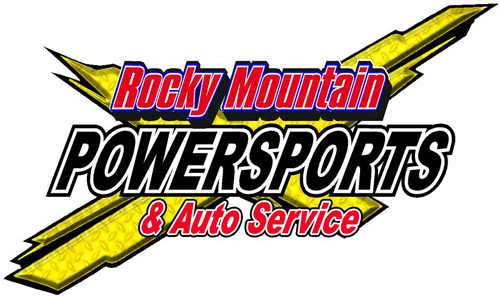 Ride safe and prepared!
---
Paid Legal Notice - This post was paid for by the business or individual represented above. We reserve the right to remove any comments. If you'd like post a legal notice similar to this, get in touch at 307-922-0700 or send us a message.