As the weekend approaches, make sure to add looking at the snow report to your gear checklist!
Avalanche risk and conditions of the snow pack are as important to your safety as your snowsuit.
---
Western Wyoming Avalanche Advisory
After a quick burst of snow in the early morning hours, mostly cloudy to overcast skies above Western Wyoming produced a few light, scattered snow showers during the day on Wednesday. Some areas also experienced a few breaks in cloud cover. Mountain temperatures were in the low teens as the valleys rose to near freezing. Westerly ridgetop winds ranged from 20 to 35 miles per hour with the highest recordings at or before sunrise.
In the past 24 hours, between 3 and 6 inches of new snow fell in the mountains. Today's winds continued to transport snow on to leeward slopes, and pockets of soft wind slab formed at the higher elevations. On southwesterly through southeasterly aspects, these slabs are developing on sun crusts. In Partially to mostly shaded terrain, they are forming upon surface hoar and near surface facets.
Advertisement - Story continues below...
​
Forecast for Thursday, January 23, 2020
Pacific moisture moving up and over a ridge to the west will bring mostly cloudy to overcast skies along with light snowfall to the region tonight and on Thursday. Overnight temperatures in the mountains will remain in the low teens before climbing into the mid-20s during the day. Westerly ridgetop winds will range from 15 to 25 miles per hour.
The general avalanche hazard is expected to be Moderate above 7,500 feet on Thursday. Skiers and riders could trigger small pockets of wind slab in steep, wind loaded terrain at the higher elevations. Persistent deep slab avalanches will remain the primary concern. Don't let a drop in the hazard rating give you a false sense of security. While these slabs continue to be more difficult to trigger, they still carry high consequences. These slabs could be up to 7 feet deep in the Teton and Southwest Trails forecast zones and up to 5 feet in depth on Togwotee Pass. Remember, previous tracks are not an indication of stability with a persistent deep slab problem; your tracks could be the first ones to hit a shallow weak zone, and a deadly avalanche could be the result. Mostly stable snow exists below 7,500 feet.
---
Trend Through the Weekend
Periods of light snowfall will be possible over the next few days, and similar avalanche conditions will continue.
For area specifics, go to the Bridger-Teton Avalanche Center website.
---
The Weekend Snow Report is brought to you by: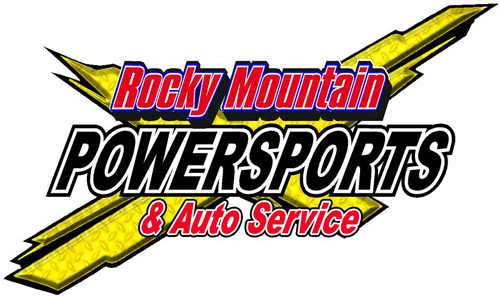 Ride safe and prepared!
---
Paid Legal Notice - This post was paid for by the business or individual represented above. We reserve the right to remove any comments. If you'd like post a legal notice similar to this, get in touch at 307-922-0700 or send us a message.