As the weekend approaches, make sure to add looking at the snow report to your gear checklist!
Avalanche risk and conditions of the snow pack are as important to your safety as your snowsuit.
---
Western Wyoming Avalanche Advisory
Some warming occurred today ahead of the next storm cycle. Temperatures at 10,000 feet rose from the negative single digits into the positive single digits. Temperatures at the mid and lower elevations rose into the teens and 20's. Skies were overcast with some areas of light snowfall. A couple of inches accumulated at the higher elevations of the Teton Range in the late afternoon hours and steady snow is falling early this evening on the west slope of the Tetons at the base of Grand Targhee Resort.
Winds today were from the west to southwest and have begun to back to the southwest. Winds gusted into the 40's on the peaks and into the 20s and 30s at the mid elevations. These winds were drifting significant amounts of available snow in the areas that were favored by the last storm. In the Togwotee Pass and Greys River snow surfaces are mostly soft with some wind affects. In the Teton area the incoming new snow will be accumulating on windpack, sun crusts and areas of loose dry snow.
Advertisement - Story continues below...
​
Forecast for Thursday, February 6, 2020
The next storm cycle has begun and is expected to favor the western and northern portions of our forecast region. Periods of moderate to heavy snowfall will occur in a fast-moving northwest flow. Accumulations of 4 to 8 inches in the mountains and 1 to 3 inches in the valleys are expected by morning. After that steady to moderate snowfall will continue into Friday. On Thursday temperatures will be rising as this snow falls. Westerly winds will also be increasing. Forecast speeds are 20 to 30 with gusts to 40 miles per hour on the higher ridge crest.
The avalanche hazard will be increasing at all elevations. During the next 24 hours warmer snow will be accumulating on top of colder snow. Snowfall rates and winds will also be increasing. This scenario is expected to create increasingly unstable conditions on steep slopes. The cold snow that falls at the beginning of this storm cycle is not likely to bond well to slick and firm old snow surfaces. The general avalanche hazard is expected to rise to considerable. Wind slab avalanches are likely to be triggered by humans and may release naturally. New slabs could build to depths of two feet and are likely to become large and dangerous. Evaluate the snowpack and terrain carefully. Expert route selection and conservative terrain decisions will be essential for safe travel in avalanche terrain.
---
Trend Through the Weekend
Periods of moderate to heavy snowfall will continue and be accompanied by strong winds. Avalanche conditions may become very dangerous.
For area specifics, go to the Bridger-Teton Avalanche Center website.
---
The Weekend Snow Report is brought to you by: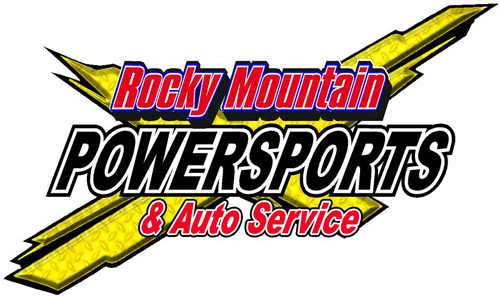 Ride safe and prepared!
---
Paid Legal Notice - This post was paid for by the business or individual represented above. We reserve the right to remove any comments. If you'd like post a legal notice similar to this, get in touch at 307-922-0700 or send us a message.