Each week, we will highlight local animals who are currently available at local shelters and can't wait to become your best friend. Sponsored by Mountainaire Animal Clinic.
This week's four-legged friends are at Rock Springs Animal Control. Stop by and meet them today!
---
Ali
Hello! I'm Ali, a male one and a half-year-old cat. My previous owner had a boxing gym, hence my name Ali, short for Muhammad Ali. I'm very vocal and very sweet. I love other cats, kids, and some dogs. I'm a playful dude, so kids and other cats are great for me. I'm not yet neutered by I will be upon adoption. If you're looking for a sweet kitty with some personality, I'm your guy!
---
Baxter & Benny
Hi! We're Baxter (left) and Benny (right)! We're eight-month-old male Border Collie and Akbash mixes. We're super energetic and playful! We're meant to be ranch and farm dogs, however, we're not too keen on animals like chickens and sheep. We're still pups and we have a lot of energy, so our manners still need some work. We will be neutered and updated on shots upon adoption. We love other dogs and kids, but we're not fond of cats. We're really friendly and get along with everyone. We can't wait to meet you!
---
Adorable & Adoptable Pets of the Week is made possible by our great sponsors at Mountainaire Animal Clinic, your go-to place for all of your pet health, care and accessory needs.
*Did our post help you find your best friend?
Let the Mountainaire staff know and receive a FREE office visit with your adoption!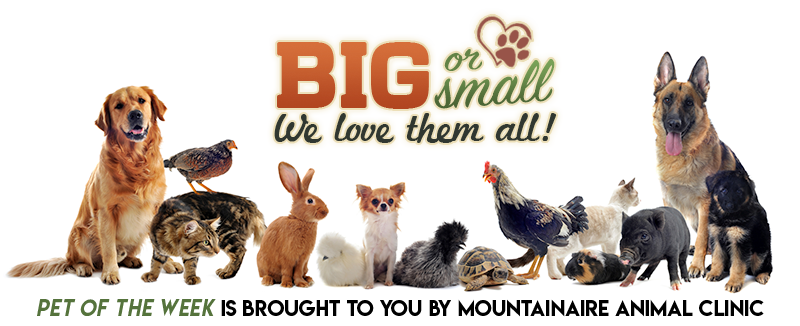 ---
Paid Legal Notice - This post was paid for by the business or individual represented above. We reserve the right to remove any comments. If you'd like post a legal notice similar to this, get in touch at 307-922-0700 or send us a message.