SWEETWATER COUNTY — Sweetwater County Travel and Tourism is proud to present the "Proud Wyoming Woman" Retreat, June 1st, 2nd and 3rd of 2018 in Rock Springs and Green River, Wyoming.  
This Retreat was created in honor of the Women of Wyoming and their journeys from the proud moment of Women's Suffrage in 1869 to the accomplishments of the present day.  The "Proud Wyoming Woman" Retreat (PWWR) will focus on networking, arts, and culture, female health and wellness activities that incorporate outdoor activities such as Fly Fishing, Yoga, Self-Care, a 5k/10k race and much more.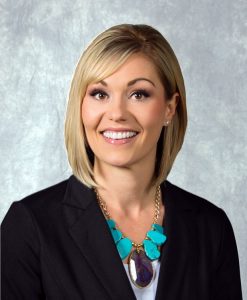 The "Proud Wyoming Woman" Retreat (PWWR) was created and developed by Jenissa Meredith, Executive Director of Sweetwater County Travel and Tourism. "Wyoming is more than a place of residence. It is a way of life. I was born in Cheyenne and grew up in Rock Springs. I attended Western Wyoming Community College and the University of Wyoming. After receiving my bachelor's degree, I chose to come back home to Sweetwater County to raise my children and use my education to develop in this career that I love. I have tremendous pride in Sweetwater County and in the state of Wyoming and I know that many other women feel the same way.  I want this retreat to reflect the pride that originated at the time of women's suffrage and that lives on today. I want it to reflect the ideals and unique lifestyles of a Proud Wyoming Woman."
Advertisement - Story continues below...
Wyoming Women's Suffrage
December 10th, 2019 marks the 150th Anniversary of Women's Suffrage for the State of Wyoming.  Wyoming, then a territory, granted women the right to vote nearly 50 years prior to the signing of the 19th amendment in 1920.  Wyoming derived its name as the "Equality State" because it was the first state to grant Women congressional rights such as voting and serving in political office.  Wyoming was proudly home to the first Woman Justice of the Peace, first all-female jury, first female Statewide Elected Official, first Town in America to be Governed Entirely by Women (Jackson, WY), first Woman Governor, Nellie Tayloe Ross, who served from 1925 to 1927 and in 1933, she was the first woman to be appointed by Franklin D. Roosevelt to head the U.S. Mint.
The Proud Wyoming Woman Retreat is being hosted for the first time in 2018 with the intention of developing a successful framework and collecting photography and videography. The goal is to expand the event for 2019 and include participants from around the state at that time. "We want to make sure that this event is created in a way that truly reflects the accomplishments and interests of a Proud Wyoming Woman. We want it to fully showcase the beauty of Sweetwater County, support and uplift women in Wyoming and properly represent local pride around the 150th anniversary of women's suffrage," said Jenissa Meredith.
Kick Off Reception
The Proud Wyoming Woman Retreat will kick off with an opening reception on the evening of June 1, 2018, at the Broadway Theater in the heart of downtown Rock Springs.  This reception will be focused on honoring the women in Sweetwater County who have dedicated their lives in the fields of business, community services, outreach, philanthropy and politics. Speakers will include, Jenissa Meredith of Sweetwater County Travel and Tourism, Sadie St. Clair of Trout Unlimited, Senator and local business owner, Liisa Anselmi-Dalton, Karla Leach of Western Wyoming Community College, Irene Richardson of Memorial Hospital of Sweetwater County, Lauren Schofield of the YWCA of Sweetwater County and Britney Gray of CLIMB Wyoming. The speakers will share their own Proud Wyoming Woman stories, while guests will be surrounded by profile displays of Wyoming women from the past and present.  Coal Train Coffee, owned by Denise Webster, will prepare and serve the hors-d'oeuvres for the evening while each guest, aged 21 and over, will enjoy one "Proud Wyoming Woman" Signature Cocktail, created through our partnership with, female-led, Backwards Distilling Company in Casper, Wyoming.
Fishing at Seedskadee National Wildlife Refuge
Retreat attendees will be able to choose between two separate events on June 2, 2018. The first option will take place at Seedskadee National Wildlife Refuge (SNWR). Sweetwater County Travel and Tourism has partnered with Trout Unlimited for a day of fishing at SNWR. On Saturday, 50 of the retreaters will have the chance to either Fly-fish or shoreline cast and tie flies at SNWR.  The ladies of the Trout Unlimited Chapter #533 developed this female-focused fly-fishing float. Hillary Walrath, Control Program Project Coordinator, says, "The idea is to give women a chance to learn about fly-fishing in a fun, supportive and hands-on environment." This day of fishing is ideal for those who love to be on the river, but also for those who are interested in immersing themselves into our wildlife but are unsure how."
Health & Wellness
The second option for June 2, 2018 will be a Health and Wellness Day at Bunning Park in Rock Springs. The health and wellness day will feature sample courses that include Yoga, Meditation, Crossfit, Pilates, Nutrition, Confidence 101 and Self-care, as well as one-on-one time with healthcare and wellness professionals from around the county.  The event will also feature local health and wellness, as well as female focused product, vendors.
Art Project
On the evenings of June 2nd and 3rd, retreat participants will be split into two groups and will work with the local crafting company, Stick To Your Guns, to create their own version of the "Proud Wyoming Woman" logo.  Allison Volcic, owner of Stick to Your Guns, created this craft specifically for the "Proud Wyoming Woman" Retreat. The women who attend the health and wellness day event will complete their craft on the evening of June 2nd and the women who participate in the fishing day at SNWR will complete their craft on the evening of June 3rd.
WY "SHERO" 5k/10k Walk/Run
The final day of the retreat, June 3, 2018, will feature a Proud Wyoming Woman "SHERO" (super hero themed) 5k/10k Walk Run at Expedition Island in Green River, WY. This portion of the retreat is open to the public and will begin at 8:00 a.m. with registration, and will include a collective yoga session starting at 8:30 a.m. The route begins at Expedition Island and takes participants along the Green River and back to Expedition Island. At the end of the race, chosen members of the community will judge the "Proud Wyoming Woman SHERO" costume contest.  Teams are encouraged to dress up as their unique version of a Wyoming Female Super Hero. Prizes will be given to the winning team!
Supporting Local Women in Need
Individuals who register for this event will be given the opportunity to submit a monetary donation, through the registration process, or donate unused basic needs/personal care products at the 5k/10k event. These donations will go towards the YWCA of Sweetwater County and the CLIMB Wyoming program.
Valued Partners and Sponsors
Sweetwater County Travel and Tourism would like to thank the following partners for volunteering their products, services and skills to help make this event possible: Soul Studio, Soul Growth, Iron Cowboy Crossfit, Trout Unlimited, McDonalds, Wild Sage Market, The Daily Knead, Hitching Post, Le Bus, The Radio Network, Stick to Your Guns, Johnny Mac's, Backwards Distilling Company, Rock Springs Historical Museum, Sweetwater County Historical Museum, Rock Springs Chamber of Commerce, Green River Chamber of Commerce, Green River Main street/URA, Rock Springs URA, Western Wyoming Community College, Memorial Hospital of Sweetwater County and Taco Time.
Retreat organizers are still soliciting sponsorships to help to cover the cost of the event, but at this time we would like to thank our current sponsors, Sweetwater County Travel and Tourism, Whisler Chevrolet, and WHS Engineering, Surveying and Planning for their generous support of this female-focused event in Sweetwater County.
Space is very limited for the Proud Wyoming Woman Retreat and costs $99 per person. For those who are only interested in participating in the 5k/10k portion of the event, the registration is $40. Registration for both is now open.